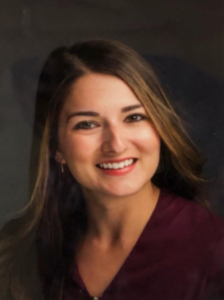 Mariah Siciliano
MA CCC-SLP
Pediatric Speech Language Pathologist
Sweet Talkers Speech Therapy, LLC
Mariah Siciliano
Mariah Siciliano, MA CCC-SLP is passionate about working with children and adults with various abilities, skills, interests and goals in order to help individuals achieve their fullest potential. Mariah received her master's degree in Speech-Language Pathology from the University of New Mexico in Albuquerque, New Mexico in 2019. Mariah and her husband pursued their dream to live close to the ocean, so they moved to Charleston, SC with their two cats and a U-Haul in August 2020. In New Mexico Mariah worked in a private practice/community setting where she provided speech and language services to children and adults with various communication challenges.
While in graduate school in New Mexico Mariah conducted research with a Board-Certified Behavior Analysist whose focus was Augmentative and alternative communication (AAC) for children with autism spectrum disorders. She is eager to expand her knowledge and expertise in AAC through her practice in South Carolina. Mariah enjoys helping individuals meet their communication goals and increase quality of life and meaningful participation. Mariah has experience treating a variety of speech and language disorders including phonological disorders, expressive and receptive language delays, fluency disorders, social/pragmatic impairments and a variety of medical, intellectual and developmental diagnoses such as autism spectrum disorder and down syndrome. She also enjoys collaborating with family members, teachers, and therapists in order to best support children. Mariah enjoys the ever-changing process of working with children and their families to achieve success by overcoming barriers caused by speech, language or social communication deficits.
When Mariah is not working, she enjoys spending time with family and friends, hiking, traveling to find waterfalls, drinking coffee, cooking with her husband and exploring new adventures as they come!
Publications
Cindy Gevarter, Mariah Groll & Erin Stone (2020) Dynamic assessment of augmentative and alternative communication application grid formats and communicative targets for children with autism spectrum disorder, Augmentative and Alternative Communication, 36:4, 226-237, DOI: 10.1080/07434618.2020.1845236
Cindy Gevarter, Mariah Groll, Erin Stone & Adriana Medina Najar (2021) A parent implemented embedded AAC intervention for teaching navigational requests and other communicative functions to children with Autism spectrum disorder, Augmentative and Alternative Communication, 37:3, 180-193, DOI: 10.1080/07434618.2021.1946846