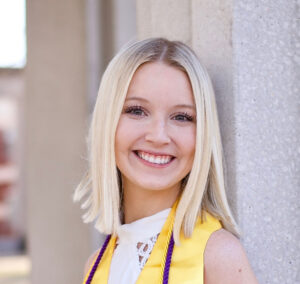 Katie Coleman
Pediatric Speech Language Pathologist
Sweet Talkers Speech Therapy, LLC
Katie Coleman
Katie Coleman MS, CCC-SLP obtained both her undergraduate degree in Speech and Hearing Science and graduate degree in Communication Sciences and Disorders from East Carolina University in Greenville, NC. Katie grew up most of her life in Charlotte, NC and decided to follow her dream of living by the ocean after graduation which led her to one of her favorite cities, Charleston!
Katie has experience treating and evaluating individuals of varying ages with various disorder including cleft lip and palate, swallowing, feeding, fluency, apraxia, articulation, language, cognition, voice, and a variety of medical diagnoses. Katie loves collaborating with patient's families and other professionals to obtain the best care and success for children.
When not at work, Katie loves playing with her pet cat, going to the beach, mountains, traveling, doing yoga or barre, hanging with friends, and finding all the best coffee ships!