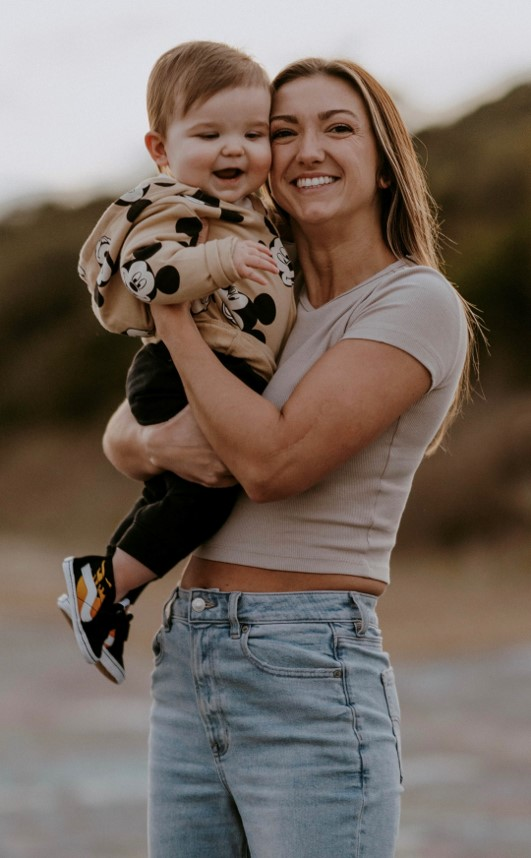 Jess Flaig
Pediatric Speech Language Pathologist
Sweet Talkers Speech Therapy, LLC
Jess Flaig
Jess is originally from Baltimore, Maryland. She attended West Virginia University, where she obtained her Bachelor's degree in Speech Pathology and Audiology. She then decided to ditch the cold winters and head to Chapel Hill, NC, where she earned her Master's degree in Communication Sciences from North Carolina Central University. It was there that she was given the opportunity to travel to Beijing, China to complete a month long clinical rotation, working with children with varying deficits and disabilities. After graduating, she moved to Atlantic Beach, NC to treat adult patients in a skilled nursing facility. She then moved to Charleston, SC where she now lives with her husband, their 2 year old son Beau and yorkie-poo Terrance Peterson.
 
Throughout her career as a Speech Language Pathologist, Jess has evaluated and treated both adults and children in varying areas including: feeding and swallowing, dysphagia, aphasia, apraxia, receptive and expressive language, articulation, social-communication, pragmatics, fluency, cognition, and a variety of medical conditions. Working with both adults and children throughout her career has taught her so many lessons about the importance of communication with families and patients alike, and what a great impact speech therapy can have throughout the life span. Jess has a passion for early intervention, which has only increased since having her own baby boy. She loves connecting with families to make speech therapy a team effort between her, the patient and their caregivers.   
 
In her free time you can find Jess chasing Beau around any local park or hunting for sharks teeth in Folly Beach!