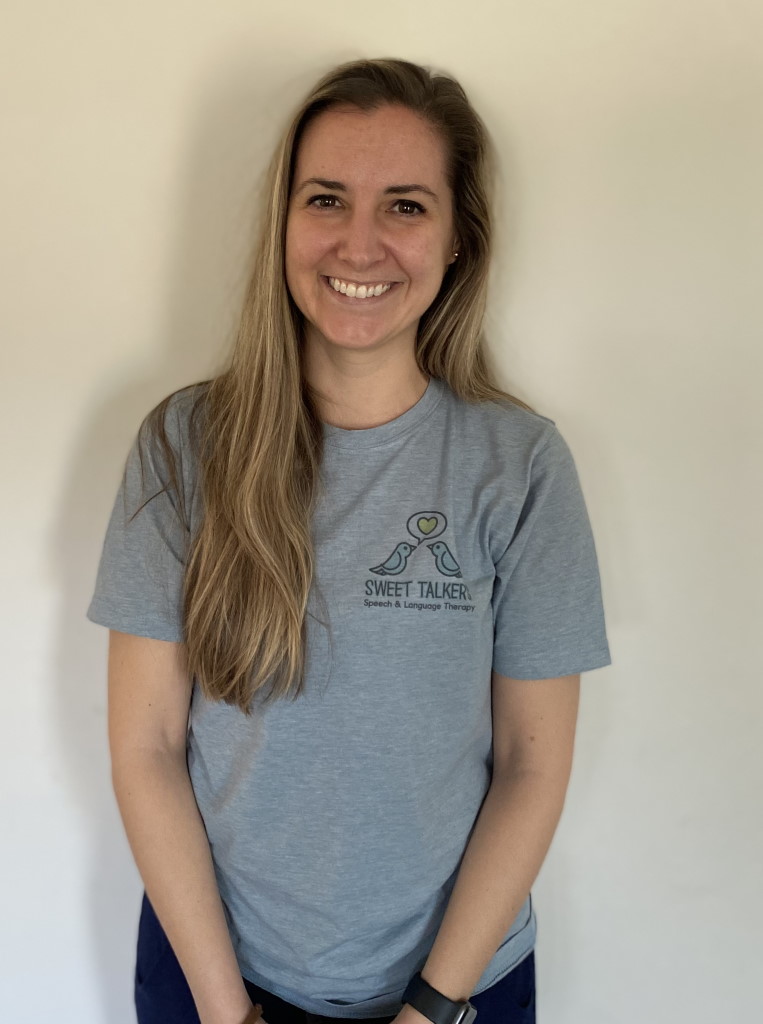 Beth Gage
Pediatric Speech Language Pathologist
Sweet Talkers Speech Therapy, LLC
Beth Gage
Beth earned a Bachelors of Arts in Psychology with a Linguistics minor from the University of Delaware. She then continued her education at the University of South Carolina, earning a Masters of Speech Pathology.
 
Beth has worked with children in a variety of settings including early intervention, outpatient clinics, and schools. She has experience evaluating and treating children with a wide range of diagnoses including articulation and phonological disorders, receptive and expressive language disorders, autism spectrum disorders, childhood apraxia of speech, developmental delays, and feeding and swallowing disorders. Her favorite part of being a speech therapist is connecting with kids and their families and helping them achieve meaningful goals.
 
In her free time, Beth enjoys spending time at the beach, traveling, and spending time with family, friends, and her pup Molly.