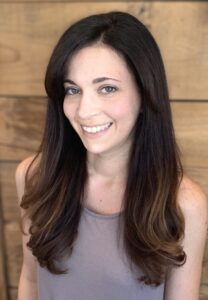 Caroline Rae
Pediatric Speech Language Pathologist
Sweet Talkers Speech Therapy, LLC
Caroline Rae
Caroline holds a degree in Linguistics from the University of California, San Diego, and a master's in Speech and Hearing Sciences and Speech-Language Pathology from the University of Washington. She began her career as a Speech-Language Pathologist with the Lake Washington School District in Redmond, Washington before relocating to Charleston. After working with the Charleston County School District for two years, a transition to the clinical setting of Sweet Talkers provided an opportunity to expand on her professional experiences. She is certified to administer the Screening Tool for Autism in Toddlers (STAT).
Caroline is passionate about supporting children and their families in the early stages of language development through early intervention. She also has experience working with school-aged children, teenagers, and young adults with a variety of communication challenges. She enjoys helping her clients experience success as they work through a wide range of barriers – including developmental disabilities, articulation and phonological impairments, stuttering, voice impairments, receptive and expressive language delays, social/pragmatic impairments, and a variety of medical or developmental diagnoses such as Down syndrome, autism spectrum disorder, and traumatic brain injury. Caroline also appreciates the value of literacy and its impact on language development, and frequently incorporates pre-literacy, phonology, and age-appropriate reading and writing support into therapy activities.
Having trained with a professional ballet company as a teenager and young adult, Caroline enjoys dropping in to classes at a local dance studio at the end of a workday. She also likes to keep up with the ever-expanding restaurant scene around Charleston, and is always eager for a recommendation to try someplace new!